Your Nearest Location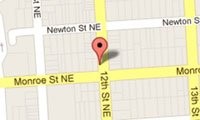 12 Street D.C.
3502 12th Street NE
Washington DC
(202) 529-7619
Directions
View Location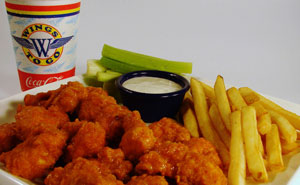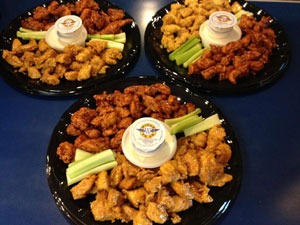 About Us
Wings To Go®
Simply Great Wings!™
Since 1985, Wings To Go® is a name synonymous with Award Winning Authentic Buffalo-Style Chicken Wings and Buffalo Wing Sauces. Offering 19 different mouth watering flavors to tantalize your taste buds!
As people like to say in this business we started out on a wing and a prayer. Well really we started out with some wings in the hopes of answering the prayers of homesick Buffalonians stationed at Dover Air Force Base in Delaware.
In the summer of 1985, the first Wings To Go® opened opposite Dover Air Force Base. To our surprise and excitement we pulled our greatest crowd from the nearby beach.
As our demand grew we responded and opened locations in Dewey Beach and Wilmington, Delaware. By the end of the third year there were 5 locations dispensing five degrees of wings from mild to the famous Suicide version. We now have a sixth degree that has caused some of the bravest to cry… HOMICIDE®.
By 1989 we began franchising and the rest, well pardon the cliché, is history. There are now over 40 locations spanning the United States from coast to coast.
Our Featured Items Include: Boneless Wings, Traditional Wings, Buffalo Shrimp, St. Louis Ribs, Fresh Tenders, Cheese Steaks, Salads, Sandwiches, Wraps, Hot Dogs, Pizza Rolls, Fried Cheese Cake and Our World Famous Sauces: Mild, Medium, Hot, X-Hot, Suicide, Homicide®, Bar-B-Cide®, Sweet N Sour, Teriyaki, Asian Fusion, BBQ, Honey BBQ, Honey Mustard, Golden Garlic, Buffalo Garlic, Garlic Parmesan, Caribbean Jerk, Cajun, Chesapeake Bay!